How to Win an Award eBook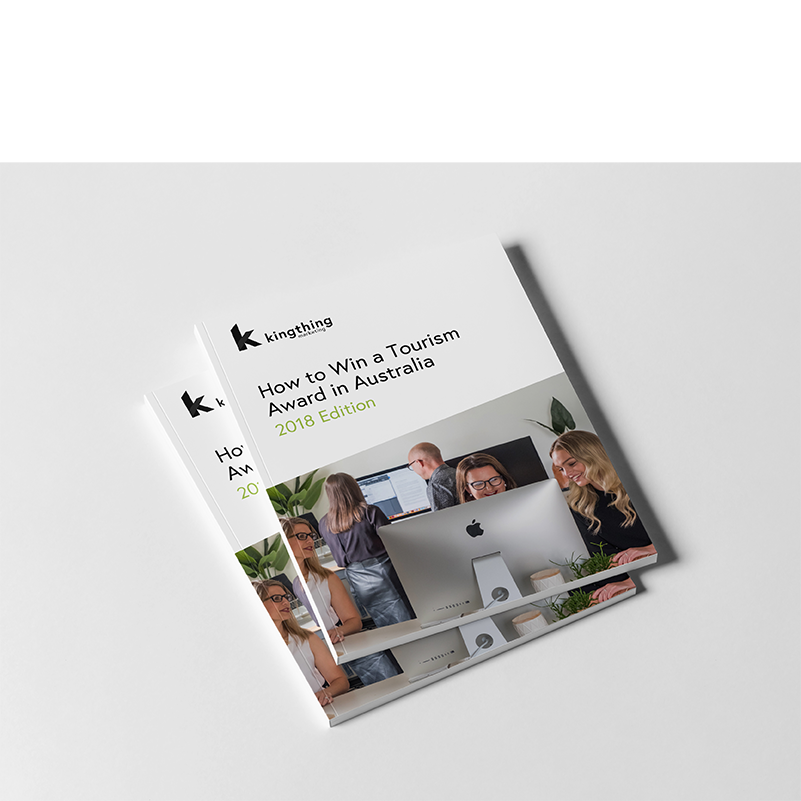 How to Win an Award eBook
Your secret weapon to help you win a tourism award!
So you are ready to shine, but there is a catch - writing an award can be confusing if you are writing it yourself and costly if you get a consultant to write it for you.
This popular digital handbook will take you on a journey to teach you the secrets to winning a tourism award for your business. 80 pages of experience, words of wisdom and encouragement to win at the state level and then hopefully go on to win an Australian Tourism Award:
Each question broken down and explained.

Suggestions on how to answer each question.

Ideas for improving your business.

Tips on what the judges are looking for.

What sort of writing style you should use.

Ideas on which pictures to include.
Along the way, the multi-award winning Kingthing Team lead by Rebecca will be teaching you the secrets learned over the years that led us to win Gold at the 2014 Australian Tourism Awards in Adelaide in April 2015 and helped many of our clients to win Hall of Fame, Gold, Silver and Bronze over the years.
This popular eBook is suitable for almost all of the categories. If you are in the New Tourism Business, Excellence in Food Tourism, Destination Marketing or Ecotourism categories, please check with us first because the questions are slightly different.
Any questions, please email Beck on rebecca@kingthing.com.au
Let us show you how it's done!